Project title
Soft mobility to get to school
Location
Thiès, Senegal
Starting point
According to UNICEF*, great improvements have been made in access to education in the country. Despite this progress, significant challenges remain, such as the large number of children and young people still excluded from the education system, especially in disadvantaged or rural areas. Several places do not yet have schools, especially beyond primary school, forcing many schoolchildren to walk miles every day to access education.
Distance and lack of adequate transport still remain a barrier for many children today, negatively affecting their performance and the continuation of their education.
*www.unicef.org/senegal/french/children_11344.html
About the project
The project aims to improve access to school for elementary and middle school students in the Thiès region.
The specific objectives of the project are to reduce the time it takes for students to travel the distance to school; to contribute to keeping students in school; and to help improve their academic performance by acquiring and distributing 200 bicycles to the most disadvantaged students and those who live the furthest away.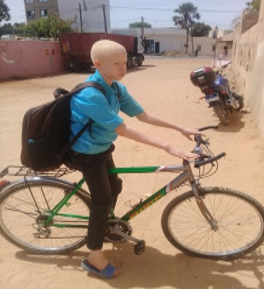 Siradji Hann, a CEM Djibril Diaw school student in 4th grade who benefited from a bicycle in 2018 :
"Before I received the bike, I walked almost 3 kilometers to reach my school on foot and I often arrived late. Today, the bicycle allows me to arrive on time with less effort and also to have much more time to learn my lessons and do exercises".
Partnership
The Project Partner is the Kajoor Jankeen Federation, a local non-profit organization created in 2010 and based in Thies. The Federation brings together 12 grassroots community organizations in urban and rural areas in the regions of Thiès, Tivaouane and Mekhé. It specializes in the protection, monitoring and support of excluded and vulnerable children and currently monitors 7,500 children in precarious situations.
It has an agreement with the Senegalese State and works in collaboration with the National Service for the Protection of Children. It is supported by the International NGO Child Fund Senegal and by the Senegalese authorities as a Social Operator for Family Security in the Thiès region. It has strong local roots, thanks in particular to the 631 community relays with which it works.
Duration
2020: ongoing
We have already received funding for 45 bikes and are looking for other financial partnerships.
You, too, can provide a concrete solution to the many kilometres on foot that need to be covered every day in order to access schools and thus improve the daily lives of young learners!
Contact us: gdefrance@asedswiss.org
Some pictures: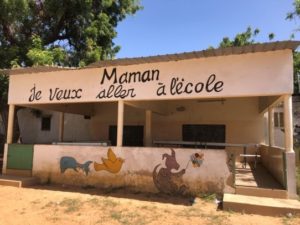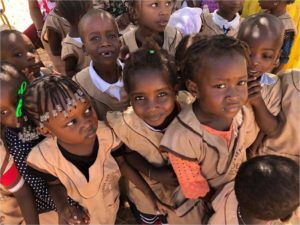 Supported by :