Project title
A quality primary school in the commune of Kérou
Location
Kérou, Benin
Starting point
As in many West African countries, Benin's education infrastructure is inadequate to meet the needs of a young and rapidly growing population. Kérou, located more than 600 km from the capital, at the end of a chaotic track, is a community of 28 villages and more than 100'000 inhabitants where only 30% of pupils complete the primary cycle able to read and write. Classes are overcrowded and teachers are under-qualified.
About the project
This project involves the construction and equipment of a primary school consisting of 6 classrooms, 1 library, 1 administrative block and a canteen. The land is a donation of the municipality to the Foundation Vie Pour Tous, partner of ASED. A drilling and a water supply system will be installed to make the plot viable.
The aim of the project is to create a quality primary education center, accessible to all in the commune of Kérou.
Its objective is to deliver a quality primary education to the children of the municipality, especially the most deprived: girls and ethnic groups that are often left aside (Peuls, Gandos). The school will promote an education of excellence consisting of traditional subjects but also, to open their horizons, access to book library, a toy library and extracurricular activities (cultural, sports and socio-educational). As in all institutions of the Foundation, the spirit of inclusion and diversity will be the core values ​​transmitted to students.
In the long run, by allowing the beneficiary children to flourish, this project will increase their chances of success, academic then professional. Consequently, the region will eventually be able to count on qualified individuals, with a culture of excellence and peace, able to take charge of the development of their community and their region.
Partnership
The Foundation Vie Pour Tous (FVPT) works in education, youth integration and health in northern Benin.
By creating several institutions that provide quality education at complementary levels of education, the FVPT wants to provide access to quality education in the region in order to raise a qualified elite. Once adults, they will be able to invest effectively in economic development and take on an important social role.
Since 2014 the FVPT has been developing, in partnership with ASED, a school complex in Kandi including primary, secondary and civil engineering training. With the Kérou project, the partnership extends to another municipality in Benin.
Duration
01.09.2018 – 30.09.2021
The school is under construction.
To date the administrative block and the reading room have been completed. The construction of the canteen and the construction of the classrooms is in progress.
Some pictures :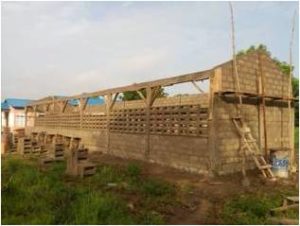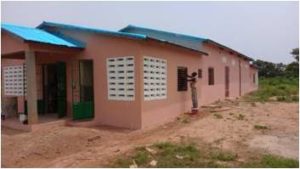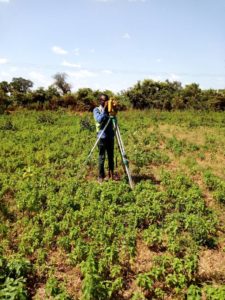 Galerie photos