Mission
ASED's core mission is to improve access to education for children and teenagers of underprivileged backgrounds. ASED has always made a clear statement to defend the right to education around the world.
Its main strategic objective is to promote access to education, to give future generation the means to care for themselves and in a sustainable way. Thus will they be able to contribute to the development of their families, regions and country.
Areas of intervention
ASED follows its mission according to fundamental principles in its ethical chart. Free from any religious, political or racial bindings, ASED works around the world, wherever the need is most critical. It is led by professionals, with objectives of sustainability and respect of local culture. The work ASED does in country aims to fight against discrimination and corruption, through a rigorous follow-up of each project development.
Value added by ASED
Expertise in management of development projects with a focus on education and childhood
Dedicated commitment to the cause of children throughout the world
Network of resource persons and donors in Switzerland and abroad
ZEWO-certified quality and effectiveness
Mechanism for systematic oversight and monitoring and evaluation
History
ASED was founded on 12 December 1988, on the banks of the Aegean Sea. Maryam and Jean-Luc Nicollier meet 2 shantytown children in Izmir, who made a living of waxing shoes for tourists. Their first thought is to give them money as long as they go to school. Today, those kids, who have learnt to saw, own a shop at the Izmir bazar. They contribute, thus, to the development of their family, community and country. Since then, ASED has been working every day to grant the right to education.
Certifications and prizes
ASED recognized for its public service
Geneva Canton fiscal authorities have certified ASED to be of public use (d'utilité publique) since 1990. ASED is therefore freed from its taxation obligations and the donations received are fiscally exonerated.
Zewo : quality management label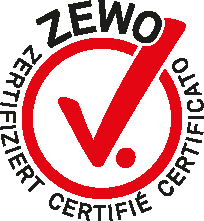 ASED is officially recognized for its trustworthy NGO management since 2003. The Zewo quality label offers a guarantee that its funds are meticulously and ethically managed, through regular controls. This label attests that donations are appropriately used and that ASED is financially sustainable.
Board

Patrick Nicollier
President
Head of Human Resources, The Global Fund

Tal Schibler
Vice-President
Lawyer, Associate at Schibler Hovagemyan Avocats

Alexandre Munafò
Vice-President
Head of Global Engagement, Interpeace
Member of the Diplomatic Club of Geneva
Founding member and former Vice-President of AGIR

Marc Fassbind
Treasurer
Hotelkeeper, fassbindhotels.ch

Esther Bares
Secretary
CSR Manager

Béatrice Prisse
Member
Specialised education teacher

Nicolas Junod
Member
Owner of Nicolas Junod Editions

Pierre-Damien Eggly
Member
Lawyer at RVMH Avocats

Caty Fall
Member
Head, Portfolio Risk Management, The Global Fund
Honorific members
Jean-Luc Nicollier
Former filming Director at the Swiss National Television and ASED Founder
Maryam Nicollier
ASED Founder
Prof. Dr. Claude Nicollier
Fighter pilot, Astronaut at the European Space Agency and Professor at EPFL in Lausanne
Employees
AT THE GENEVA OFFICE

The Geneva Headquarters are in charge of setting up new projects in close collaboration with beneficiaries and partners on the ground. They also manage the monitoring of the on-going projects and provide technical and administrative support to local coordinators. Finally, the headquarters secures the link between projects and donors.

Clarita Martinet Fay
Director
Holder of a degree in archeology, Clarita has worked as an archeologist for 10 years before joining the Ramsar Convention. Later she joined the World Conservation Union where she worked on projects and programmes for the conservation of humid areas as well as for the protection of the environment worldwide. Thereafter she has worked for the International Institute for Sustainable Development (IISD) before joining ASED in 2010.

Monica Sanchez Bermudez
Programme Manager and Fundraising
Specialised in human rights, Monica has 15 years of work experience in the managament and the provision of technical support to humanitarian and development programmes. She worked with organisations such as the Norwegian Refugee Council (NRC), the International Rescue Committee (IRC) and the Delegation of the European Union and has vast field experience gained mainly in Sudan, South Sudan and Gaza. She joined the ASED team in September 2018.

Gwendoline Defrance
Communication and Administration Manager

ASED IN COUNTRY

ASED works in-country, in collaboration with local organisations sharing its objectives and values. ASED benefits from their knowledge of local environment and competencies to ensure sustainability of its projects. For more information on our partners, go to our projects pages.

Sudha Parthasarathy
ASED Country Manager in India

Susi Eggen
ASED Country Manager in Madagascar