Your donations and your engagement at our side, allow the most destitute to have access to education. You help numerous children and adolescents to get an education which will enable them to get out of their misery. Your donation and your support contribute to offer them a future full of possibilities. THANK YOU ! 
Zewo: The label of good management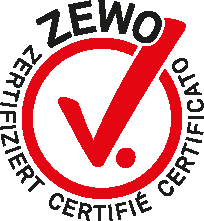 ASED has been recognized as a trustworthy NGO since 2003. By means of regular controls, the Zewo quality label guarantees conscientious management of the funds received by ASED. The Zewo label certifies the appropriate use of your donations and guarantees  that ASED controls its administrative expenses.
Make a donation
Other means of payment
Post account : CCP 12-13363-9   IBAN CH29 0900 0000 1201 3363 9
Bank account : UBS  IBAN CH11 0024 0240 3554 0029 D
Please do not hesitate to contact us if you need a payment slip.
border_color_black Donation through a legacy
You may support a cause for which you care by making a legacy to our association. You just have to insert a clause into your will which enables you to organize the transmission of a certain amount of money. Should you need more information, do not hesitate to contact a notary.
How are your donations spent?
Every day all the workers of ASED commit themselves to giving access to education. Therefore, the majority of the donations received are immediately allocated to projects on the field.
Financial audits
The accounts of our association are audited yearly by an independent auditor, Global Audit Services SA, with Headquarters in Geneva. It checks if the accounts are in conformity with the dispositions of the Swiss GAAP RPC21, which have the strictest requirements for the management of non-profit organizations.
Tax benefits
ASED being recognized as an organization of public utility, donations in its favour are tax-deductible.
Click here to know more (in French)

face How to become a member
Membership fees are vital to the operation of ASED. They are also an important moral support and establish our credibility.
Get involved
By becoming a member, you will be able to fully participate in our activities and give us your opinion on the strategic direction of ASED by voting at our general meetings. You will also receive regularly and in avant-premiere, news about our projects in the field.
Membership fee
The annual fee is CHF 80.- and helps to cover management costs and project coordination at the Headquarters.
supervisor_account_black How to become a partner
Get involved in a project
ASED regularly works on projects which are financed by individuals, foundations and companies. Fund raising for projects providing access to education creates a very positive group dynamics within the team. Be part of this adventure with ASED.
thumb_up_black Talk about us
Follow us on Facebook ! Talk about us to your friends and acquaintances and increase ASED's notoriety.
build_black How to work with ASED or how to become a volunteer worker
Jobs
Thank you for your interest in working with ASED. Hereunder you will find all openings and available trainings.
No open positions at this date.
Volunteer work
ASED is currently looking for volunteer translators (French-English/French-German) to translate its internet site. If you are interested, please contact us on info@asedswiss.org !